Tweak Your Bra
Tweakerz gives you lift, support and cleavage while converting your standard bra to a racerback style.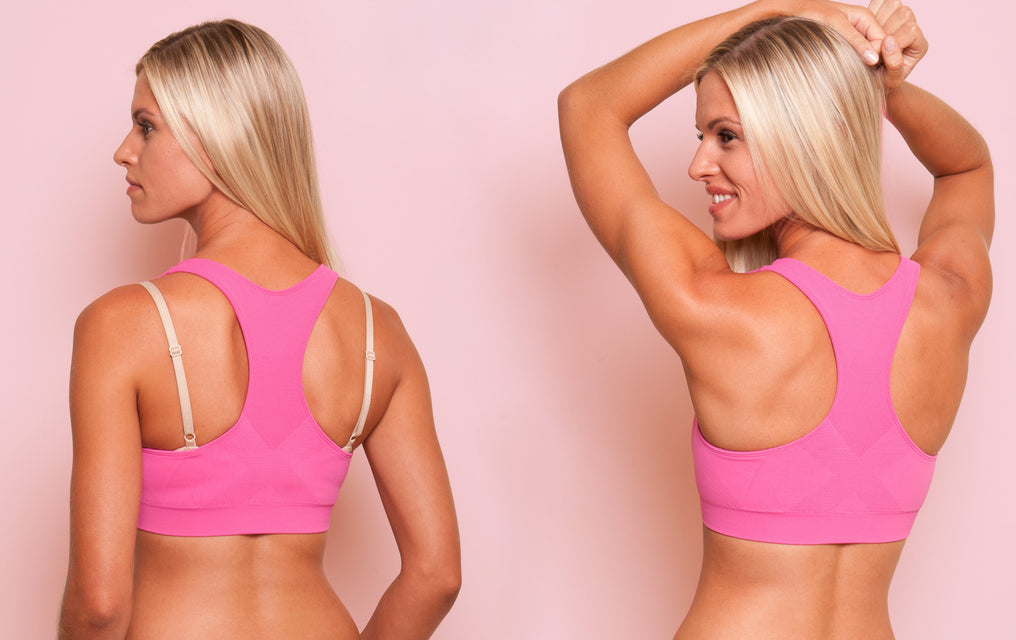 Features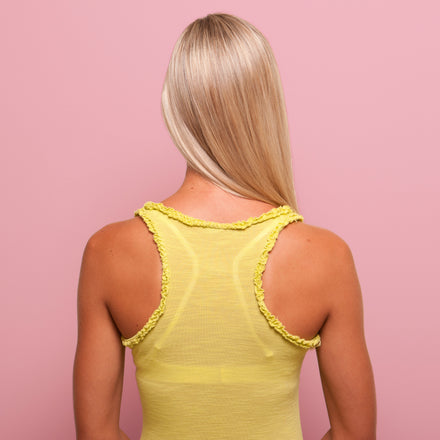 Hides Bra Straps
Conceal unsightly bra straps whether it be activewear, special occasion attire, or your everyday outfit.
Customizable, Flexible & Hypoallergenic
This easy-to-use accessory with a customizable piece is flexible, comfortable, and allows the wearer to conceal unsightly bra straps, even with special occasion attire.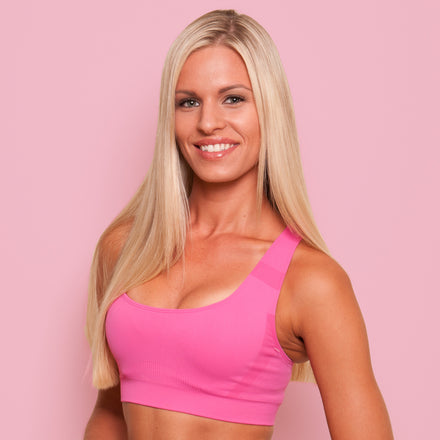 Cleavage & Lift
Tweakerz connects your bra straps to create natural cleavage, lift, and support.
Easy to use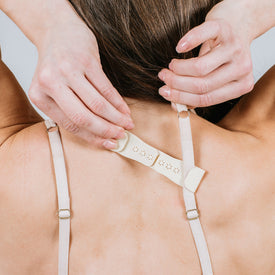 Step 1
Place flat side against your back so hooks are facing out. Lift bra strap and slide one side of Tweakerz under hook.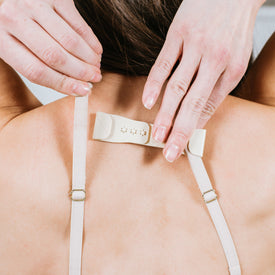 Step 2
Slide second strap under the opposite hook.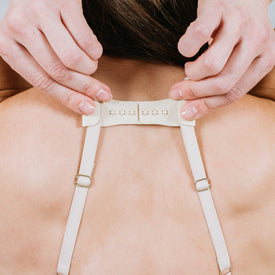 Step 3
Adjust to ideal position by sliding Tweakerz down your back.
Testimonials

"Tweakerz will not only take the pressure off your shoulders, but it will also reduce strain on the neck and cervical spine."
– Dr. Randall F. Laurich, Chiropractor

"It is a phenomenal product! Tweakerz is the perfect fashion fix for all of our customers."
– Alene Too Boutiques
Shopping Cart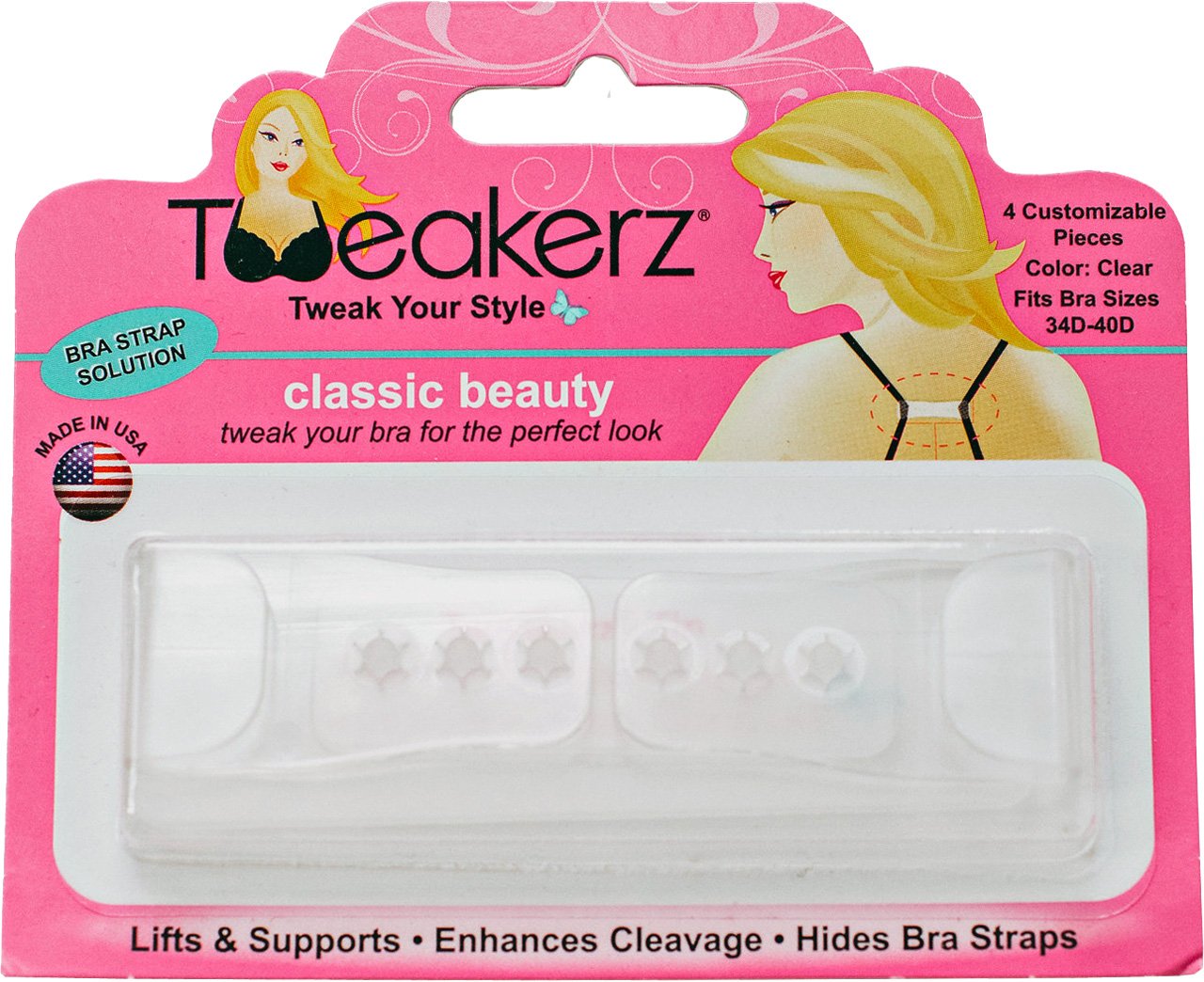 Customizable and flexible bra strap solution for lift, support, enhanced cleavage, and hiding bra straps.
*Customizable and flexible
*Creates cleavage, lift and support
*Hides bra straps
*Easy to put on
Press
Sun Sentinel
August 21, 2019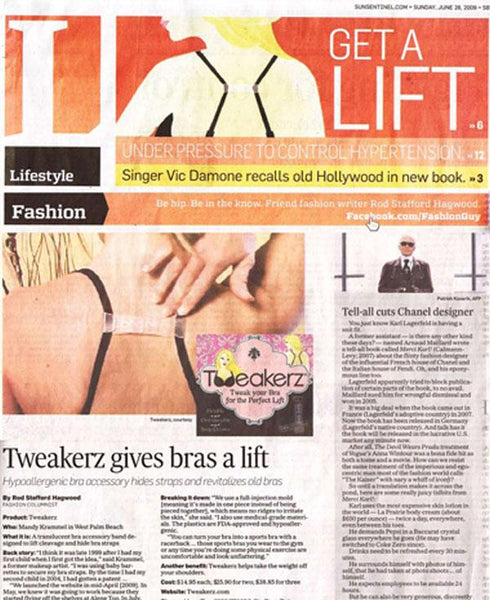 "I think it was late 1999 after I had my first child when I first got the idea," said Krammel, a former makeup artist. "I was using baby barretters to secure my bra straps. By the time I had my second child in 2004, I had gotten a patent…."We launched the website in mid-April[2009]. In May, we knew it was going to work because they started flying off the shelves at Alene Too. In July, we were in Body magazine."
Body Magazine
August 21, 2019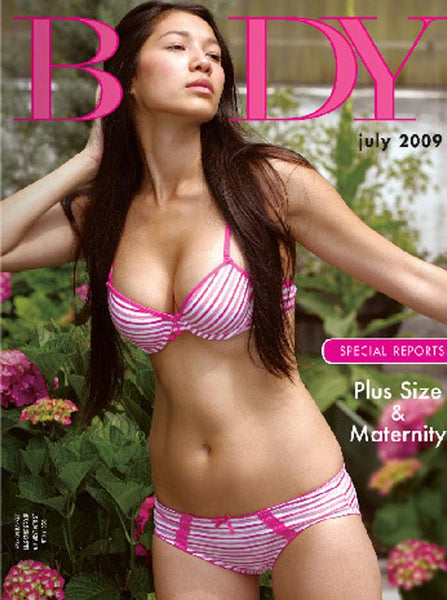 A new FDA approved and patented solution to keeping stubborn bra straps in place has recently the market at a retail price of $14.95. Developed by Mandy Krammel, a former aesthetician and make-up artist, Tweakerz promises to provide lift and support, hide bra straps and create cleavage in a comfortable way.